How can you use Pinterest to increase engagement and brand awareness on your business page? Have a contest!  Contests are a great way to boost your social media marketing efforts and a recent report  from BI Intelligence demonstrates that Pinterest drives the social ecommerce sales funnel.
The first thing to do when planning a contest on Pinterest is to have a specific goal in mind
Do you want to add more followers to your Pinterest page?
Do you want to send more traffic to your website?
Do you want your audience to leave a comment and give feedback?
Do you want to increase brand awareness?
How to make your contest successful
Know your target audience
Make the image visually appealing
Choose an attractive prize
Cross promote via your other social media platforms (Facebook, Twitter, Instagram, etc.)
Write a blog about the contest
Make your contest mobile friendly
Encourage participants to repin
Here are some great examples of Pinterest Contests:
Macy's did a great job by asking their participants to create a board which increases their brand awareness and uses a specific hashtag so everyone can follow their pins. By offering a worthy prize it draws more attention and is a great way to get more people to enter.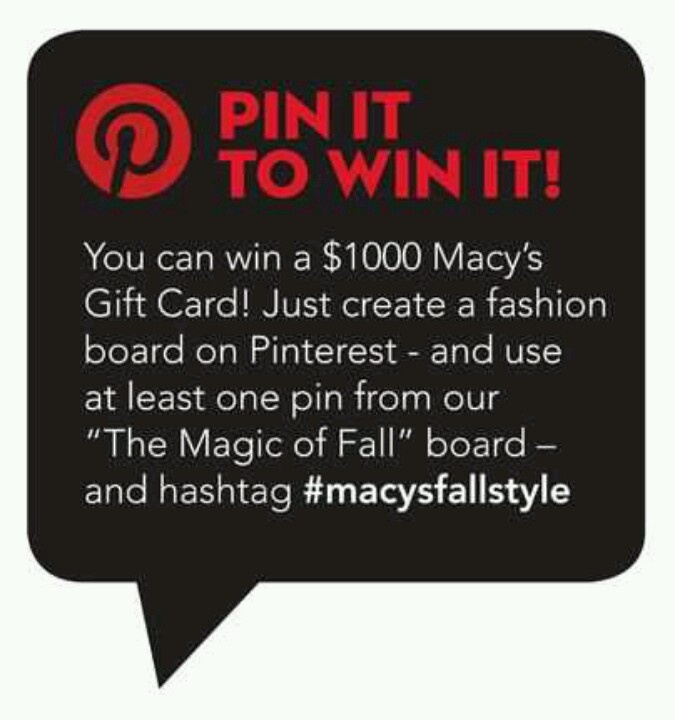 Confetti Sunshine's giveaway is a great example of a simple contest that can be done on Pinterest. They ask their participants to repin the image in hopes that their friends will see it, and they too will repin for a chance to win. Did you know that 84% of Pinterest users time is spent repinning. By choosing a similar contest, you are likely to get more followers and promote your brand.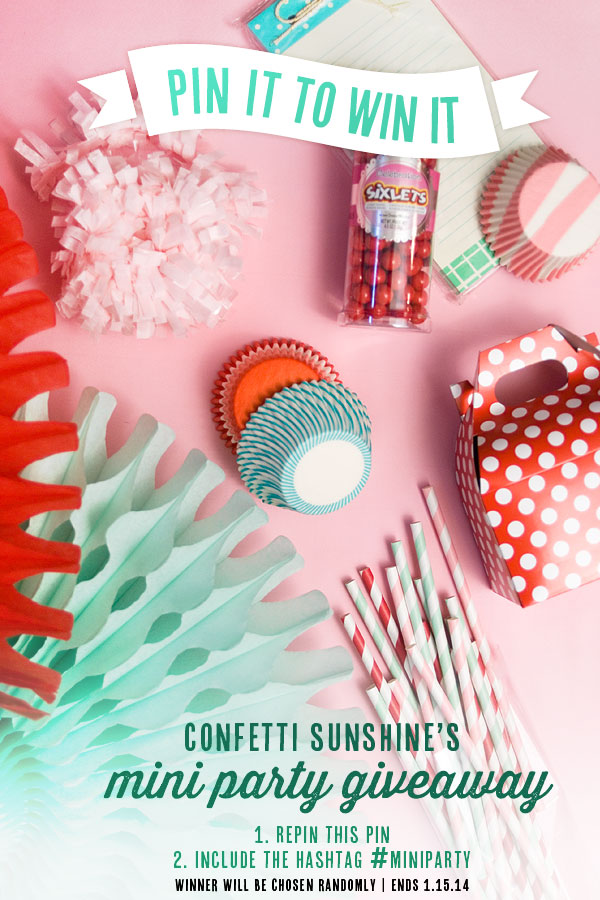 Forever 21 planned a more intricate Pinterest contest that has several call to actions.  Keep in mind that the easier your contest is to enter, the more people will participate. But if you are looking to do a more elaborate contest with a big giveaway then take a look below.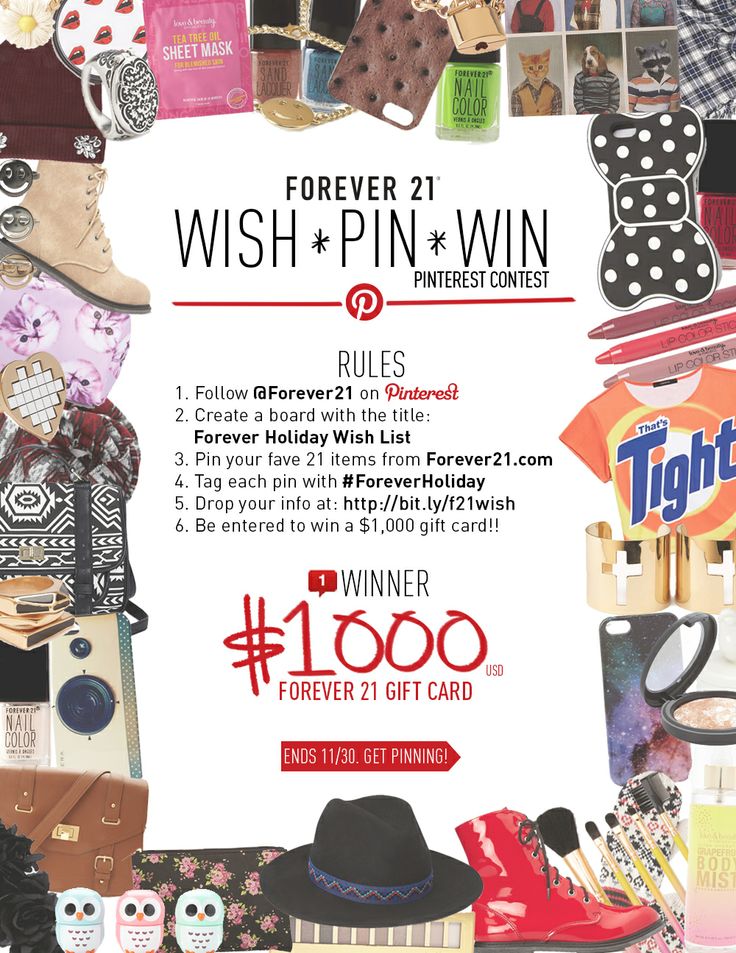 If you have decided that planning a contest on Pinterest is your next step in your online marketing, then make sure to read the Do's and Don'ts from Pinterest's contest guidelines:
Do:
Remember that Pinterest is all about people discovering things that inspire them. Reward quality over quantity.
Make it easy to get involved with clear and simple instructions.
Read our anti-spam measures to keep your contest fun and useful.
Check out our branding guidelines if you're going to reference Pinterest in any way.
Don't:
Suggest that Pinterest sponsors or endorses you or the contest.
Require people to add Pins from a selection—let them add what they like.
Make people Pin your contest rules. This is a biggie.
Run a sweepstakes where each Pin, board, like or follow represents an entry.
Encourage spammy behavior, such as asking participants to comment.
Ask people to vote with Pins, boards, or likes.
Overdo it: contests can get old fast.
Require a minimum number of Pins. One is plenty.
Call your contest a "Pin it to win it" contest.
Now that you have a better insight into planning a Pinterest contest you are ready to take your online marketing to the next level. If you still have questions or would like someone to set up a successful Pinterest contest for you then call or email Admix Social today to get started!