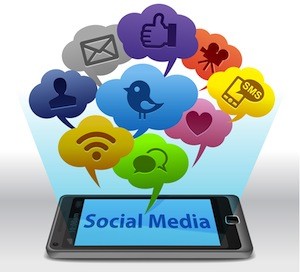 Social Media is all about content and is the most important ingredient to keep your audience engaged with your brand. A solid content marketing strategy is critical for reaching your social media marketing goals for your business. To build a loyal following with your audience you need to provide interesting, relevant content on your social networks. Think of content this way: If the content you are sharing isn't interesting to you, why would your audience be interested?
We have some useful tips to make your content marketing efforts hit the mark with your target audience.
Find your Content Niche
These days everyone claims to be experts in whatever they choose to talk about. Stand apart from the crowd with your credentials, passion and knowledge on your chosen topic. Incorporate these areas into your content marketing by creating a documented strategy. A content marketing strategy will provide you a blueprint on which to base your success. This includes, but is not limited to; identifying the competitive landscape, identifying your target audience interests and how they relate to your business, finding or creating content to share on social profiles, analysis of audience engagement and finally, building a social media marketing strategy.
Tilt your content
Becoming a content producing machine is an important factor in growing your marketing efforts. You cannot produce the consistent messaging needed for a consistent social media presence by focusing on just one aspect of your business or product. Content tilt is having the ability to tweak your current knowledge to align with other relevant topics in order to engage and inform your audience on several complementary areas of interest while changing up the messages.
Attract and retain
Focusing all your efforts on drawing new relationships and potential customers (attract) might be your primary effort in your marketing for your business. It is also important to acknowledge those who already buy from you and follow your brand (retain). Touch upon key points regularly in order to maintain your current audience so that they stay engaged and interested. Synonymously, advertise different aspects of your product or service in order to bring in new viewers. The objective here is to serve your online community in its entirety.
Embrace curation
Content curation gives you the ability to build authority while demonstrating your expertise in organizing and displaying information on topics related to your business. It also allows you to connect with, and build relationships with other content marketers, by sharing their content across social media platforms.
Making content marketing part of your business culture is not always easy, but it is definitely necessary in such rapidly advancing online platforms. For help or questions about building and creating a solid content marketing plan contact AdMix Social today!