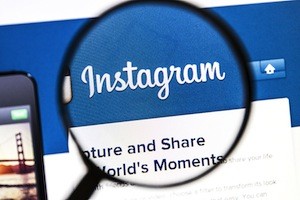 Incorporating Instagram as a part of your social media marketing plan is a great way to increase brand awareness and maximize customer interest. Visual content has become dominant in the marketing world and Instagram has utilized that to its full potential. When developing an Instagram marketing plan for your business, it is important to consider these 3 things to improve your posts and impact on your target audience.
Add a link to your profile
Instagram only allows you to place a link in the bio description of your profile. Hyperlinks are not activated in picture captions or on text overlays. So, if you would like to refer viewers to your website, blog or shopping cart, so that they can browse and purchase your products or services, you can add the link in the profile. You can change your bio description as often or as sporadically as you would like, so the link can correlate to exactly what you are trying to promote. Be sure to tell people that the 'link is in the profile>
Regardless of whether or not you change the url in your profile, it is important to always include a url for customer reference and traffic generation.
Showcase products and services
There is more to Instagram marketing than just snapping a photo and uploading it to your profile. Make sure you are placing the product or service in context so that your audience can see themselves using it in real life. With the new "re-gram" feature on reposting apps, it's important to acknowledge and repost customers' use of your products or services to create engagement and incentive for them to continue to promote your brand.
Add hashtags
Hashtags work fantastically to increase reach, engagement and overall exposure of your profile. Use hashtags related to your business or products in order to reach those looking for specific categories in their hashtag search. Popular hashtags may seem tempting to use, but they do not always help your brand, especially if its description is unrelated to your content. Try using at least 10-15 hashtags per post to appear on searches for your photo or video.
200 million people have Instagram accounts. This means your customer base and competitors are probably already posting and using Instagram marketing. Don't get left behind, call us today!
Written By Marissa Lyons.