Keeping up with the hottest online trends may be a challenge, but if you aren't on Viddy yet or don't know what it is, then I suggest you hop on board!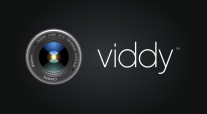 Viddy is the latest way to share bite sized videos on a multitude of social media platforms.  This app allows you to capture video on your iPhone, choose a thumbnail, apply effects (aka FX), and add music to your clip. Within seconds you can easily share this clip through Facebook, Twitter, YouTube or Tumblr. Advanced features allow you to send through SMS or email. If you haven't yet signed up, don't worry, we can help you get started.
Viddy "How to"
First you will need to connect through your Facebook or twitter profile. This will allow you to connect with your friends who have an existing Viddy profile and invite other's to join. Once you have found friends to share your videos with you can view what they have uploaded, shared or liked. You can then browse videos that are divided by featured, popular, trending or newest. Viddy also allows you to search by hashtag or category for specific content. Luckily Viddy isn't hard to navigate and is very similar to Instagram.
Should your brand be on Viddy?
This app has quickly grown to 30 million users, so you may be asking yourself, '"could my business benefit from being on Viddy?"  This new media is a fun and great way to interact with current and new audiences. If your business has video content that you believe is shareable, then Viddy may be a great investment. Here are five great ways your brand can shine on Viddy!
Have a question or need some help getting started, contact us!